Why Choose
New scraper profile results in minimal gassing off
Use of abrasion resistant materials and strategic carbide placement extends scraper life
Side wing directs NH3 away from the disc, preventing it from freezing up
Designed so the scraper can be moved up as the disc wears maintaining consistent depth
Compatibility
Part Number(s)
See complete list below.
Specifications
Opener Type:
Mid Row Banding Scraper
Shank Type:
Bourgault Paralink Mid Row Banding Disc
Fertilizer Type:
Granular & NH3 or Liquid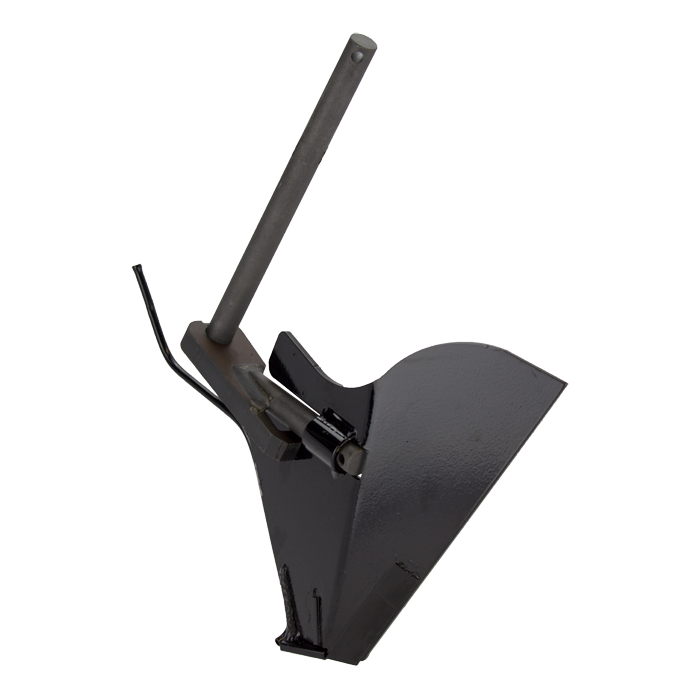 CLICK IMAGE TO ENLARGE
Part Numbers
Complete with shaft:
NH3 Tubes:
250" Left      DMEL12C
250" Right    DMER12C
375" Left      DMEL13C
375" Right    DMER13C
500" Left      DMEL14C
500" Right    DMER14C
Max-Quip Tubes:
085" Left      DMEL28C
085" Right DMER28C
Replacement Scraper Only:
NH3 Tubes:
250" Left      DMEL12
250" Right    DMER12
375" Left      DMEL13
375" Right    DMER13
500" Left      DMEL14
500" Right DMER14
Max-Quip Tubes:
085" Left      DMEL28
085" Right    DMER28
Replacement Arms:
Left – DMZDNCL
Right – DMZDNCR
Seed & Fertilizer Placement
Connection Types
Testimonial
My brother and I have been farming for approximately 40 years. We farm around 7,000 acres in the Melfort area. This area has pretty heavy clay soils that can retain moisture. We typically grow beans, peas, wheat, oats, and corn.
We have a 3320 Bourgault drill and like the operation of the drill but have had trouble with the mid-row banders since we purchased the drill. When it's wet the straw would get in between the disc and scraper and would force the blade off the disc, plugging the unit and forcing us to stop and get it cleaned out. With the Atom-Jet scraper that we have now, it's a way bigger scraper that keeps the straw from getting in there to plug the unit.
We started using the Atom-Jet mid row banding scrapers about three years ago now, and we've had no issues at all. We've probably put around 20,000 acres on them and can't see any wear at all. The Atom-Jet Mid-row bander scrapers have helped our farm immensely for the simple reason that we don't have any added downtime now. We don't need to stop three or four times between fills to clean out the Bourgault scrapers. — Will Vanderbyl, Melfort, SK